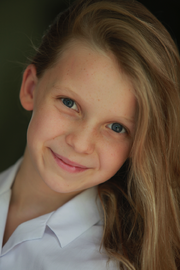 Jade Marner is a British child actress who played the role of Matilda in Matilda the Musical. Jade shared the role with Isobelle Molloy, Eleanor Worthington-Cox and Cleo Demetriou.
Munchikin - Wizard of Oz
Choir - Joseph and the Amazing Technicolor Dreamcoat
Matilda - Matilda the Musical
Ellen
Jade starred in a trailer for the book 'The Girl With All The Gifts', which can be found on YouTube.
On her first performance, Jade received a standing ovation.